The Importance Of Finding Your Own Barber With A 'Master's Degree' ~ @haywenzo
March 11, 2015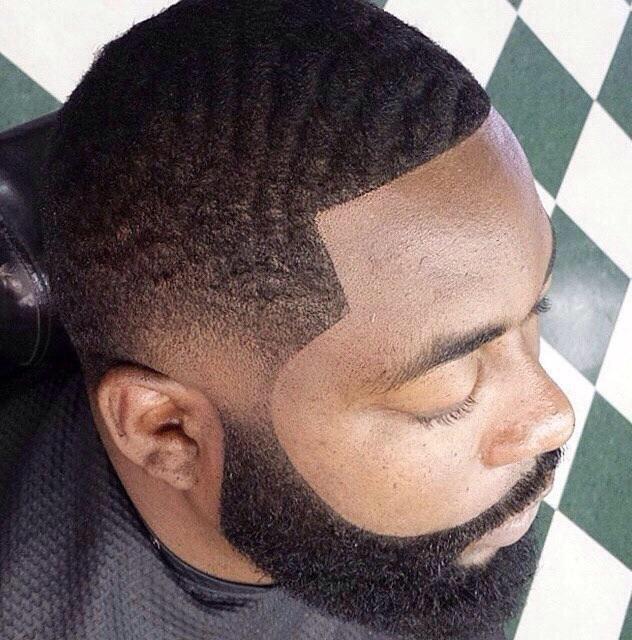 For every man who exists on earth and experiences the period of childhood to grow into a refined man, (and I don't mean oil and gas niggas).
He is faced by extremely difficult challenges that seem unconquerable, finding a good woman ranks among the top things on the list of these challenges, the bible says 'he who finds a good wife finds a good thing', (Every time i use this quote, I'm struck with the thought of gay guys, but I'll go Kermit on that), becoming an enormously successful man is also seated comfortably on this list.
There is yet one thing you had no knowledge of as a lad, finding a good barber, your dad didn't tell you? Me neither.
There are men who have gone in quest of good barbers and have come back disappointed, (not specifically talking about men with receding hairlines, nope I'm not that typa guy), confirming the scarcity of the species of these people (good barbers).
A man who finds a good barber hasn't only found a good thing but has been united with his life partner, once you find a good barber, you gotta hold on to him like a leech, when you have life problems, connect with your barber, when you're almost dying, will all your properties to your barber.
When your wife's sex starving you? Call your barbe…..wait what? I meant call your mistress, oh darn it, you don't cheat on your wife and you don't call your barber for sex, scratch that. Your barber ever cut your hair so good you didn't recognise the guy in the mirror (I meant 'you', for those who think the guy in the mirror is some mythical creature), my barber once cut my hair and I came in my panties (squelch all obscene thoughts, I wasn't thinking about my barber the whole time), shit now this is utterly awkward.
I once felt a strong connection with my barber while I was getting my hair cut that I began spilling the number of women I had slept with, luckily for us both, his wife wasn't among them. So my niggas, your barber is the most important person in your life asides your family and your mistre….bye.